105 large-scale student portrait posters
80-plus students and staff volunteers
15 rollers and squeegees
13 hours of physical labor on ladders/bucket truck
11 gallons of wheat paste
2 workdays
6 ladders
1 bucket truck and awesome facilities crew
1 MILLION MEMORIES, PHOTOS AND SMILES
These stats only encompass a snapshot of the hard work, scale, and impact our group action project, "The Many Faces of Pennsbury: Visualizing Individuality," had at our school. This was truly a people's art project, as staff and students from all grades, backgrounds, and interests came out to get their portrait taken and help temporarily install portraits of members of Pennsbury's Class of 2022 onto the exterior of the poolhouse at Pennsbury High School in Fairless Hills, PA. Two days of installation went relatively smoothly because we did a lot of "invisible work" beforehand to prepare and set ourselves up for success. Working with and coordinating large groups of students is always challenging, so here are a few practical tips for other educators interested in implementing and organizing this large-scale school-wide event smoothly at your school.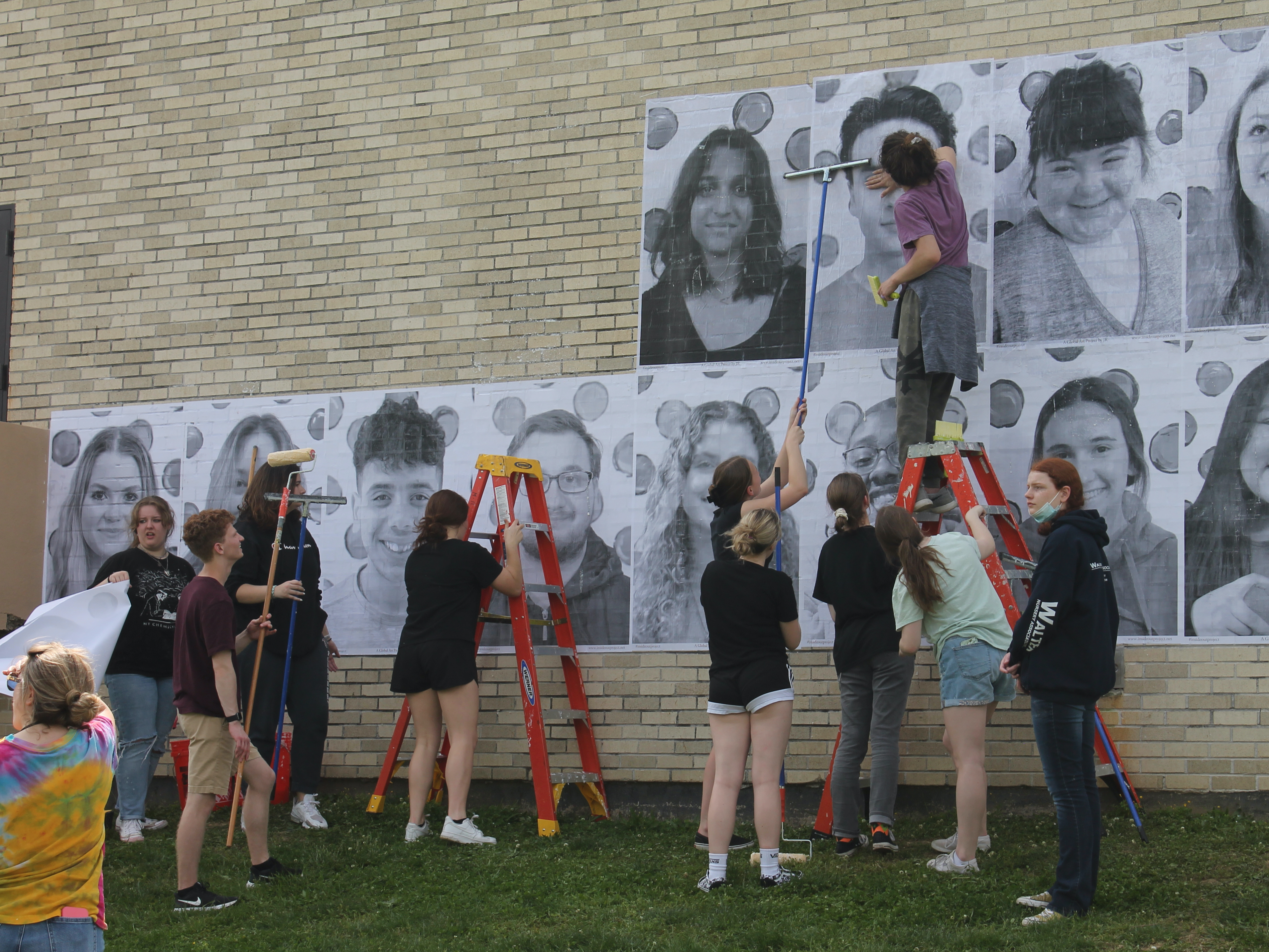 Lean on others for support: I work at a large public high school and led the project, including taking the photographs of the senior student body, most of whom I did not teach or know. The school's video production teacher and senior ELA teacher stepped up to help me with space usage, taking photos, and most importantly, matching names from the release forms to students in the images. I absolutely could not have gotten all of the virtual paperwork completed accurately or in a timely manner without their help, patience, and expertise. The video production team also helped with advertising within the school and shared important internal Inside Out Group Action deadlines.
Be tech savvy (if possible): The internet is full of possibilities and I am not always the best at using technology to its full potential. Translation, I'm definitely getting old! A colleague helped me create QR codes for students to access the release forms easily online. This speeded up the online submission process enormously. I reached out to the artist team virtually for online support and guidance, and I also used Google Forms to set up "photo shoot" time slots for seniors during lunches, after school, and early dismissal days. I wish I had piggybacked on a previously scheduled school-wide event like a basketball game or assembly to gather more photos and signed releases.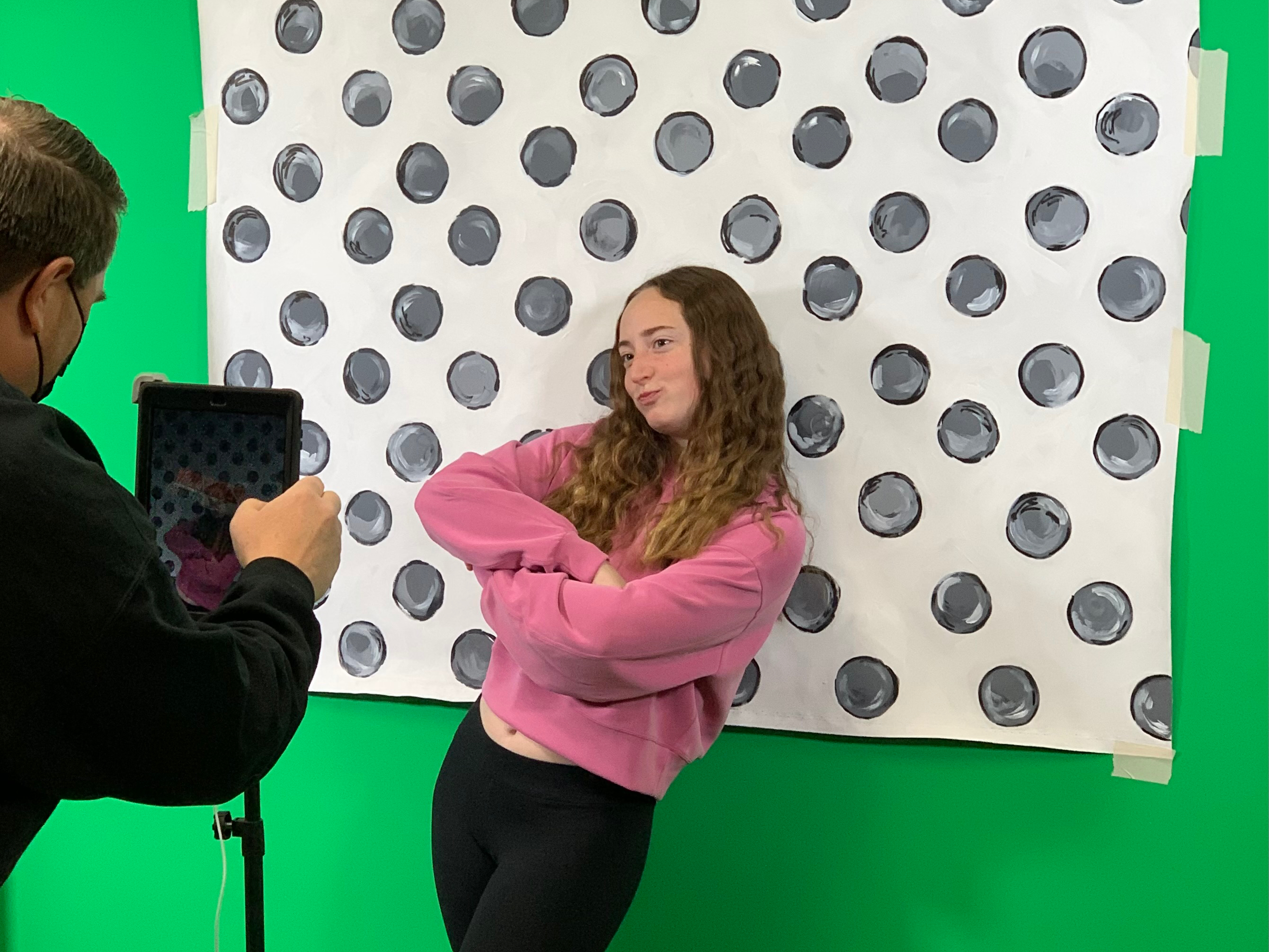 Make sure you have release letters before taking student photos: We had a few students take their photos and not turn in a release form. Since we are a large school and I didn't know many of the students, it was challenging to try to get students to complete their form, in addition to matching faces and names. In hindsight, I should not have allowed students be photographed without a completed release form beforehand.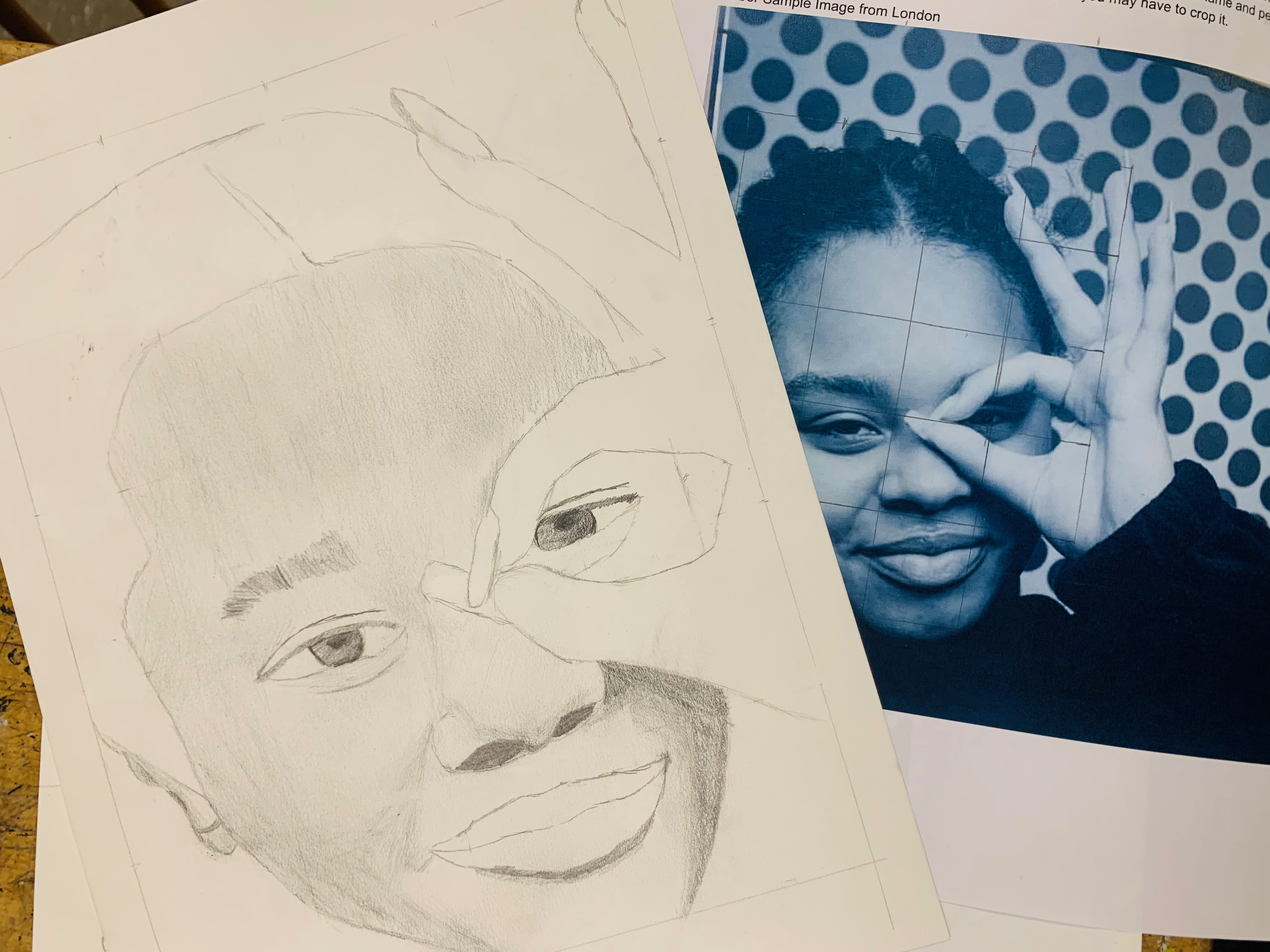 Advocate and incorporate: I talked about JR and the Inside Out Project all year long, incessantly. I was an evangelist for the project, talking about it regularly in all my classes, school meetings, and everywhere I went. I had students from Art 1 search the JR's website and draw black and white portraits of people from the project all around the world. I went around to classes and teachers individually for help promoting the project. I also had students create visual essays about the project before we started. I created a massive display at the district art show with videos about the project on a loop and had displays in the hallways for students to see. I tried to incorporate it in all my classes, even those not participating, to try to get the word out.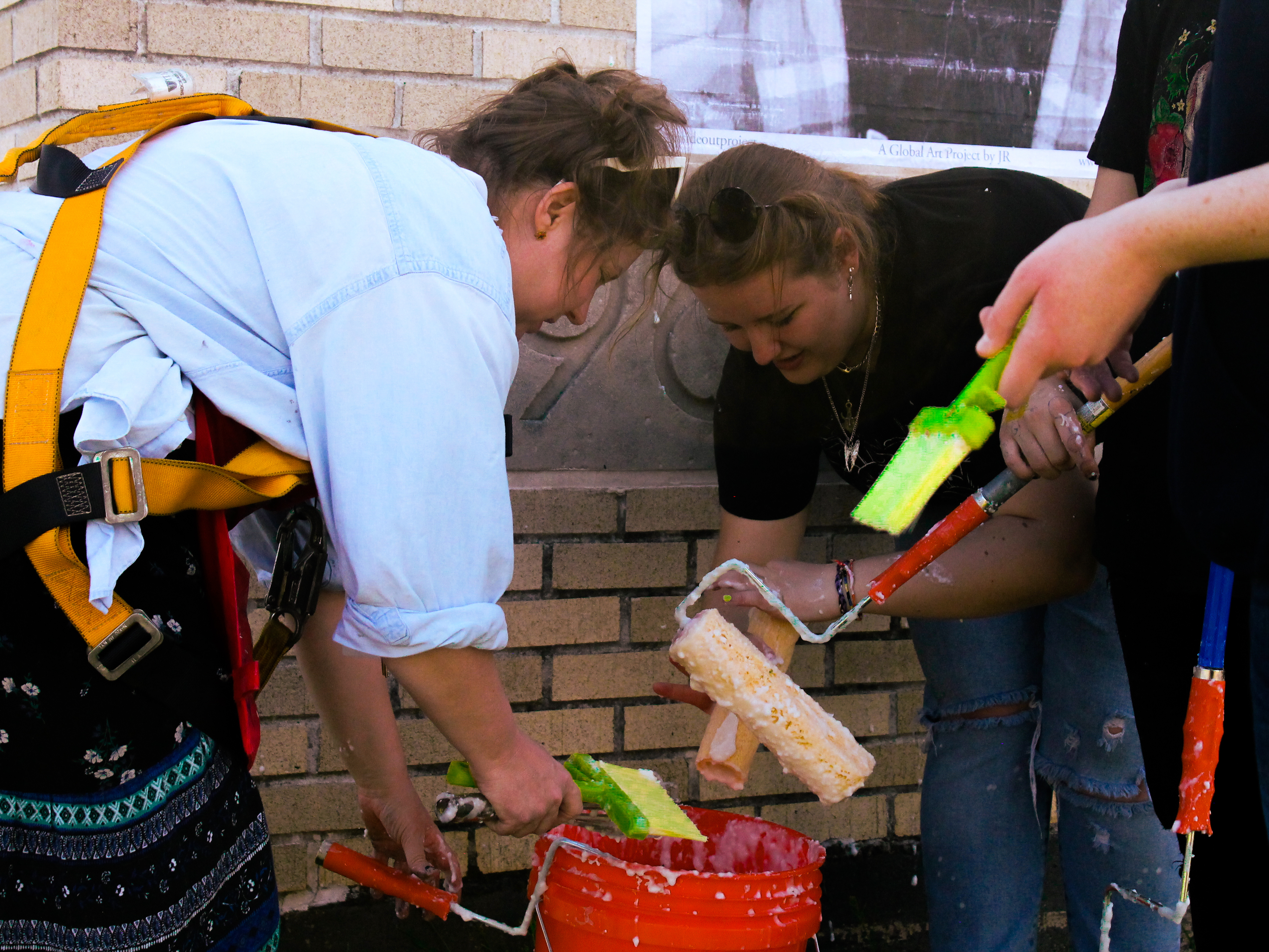 Install day was CRAY: I had many teacher volunteers, including the principal, and my husband come to help with the students on our first install day. I also had an amazing member of our District Facilities Management team on hand with a bucket truck for the higher sections of the wall. This was critical, and the buy-in and support of the Facilities team was essential to our success. Smaller classes in the morning actually got more done in a safe and timely manner, and I would recommend, if possible, to have groups of 10-12 students working at a time instead of a larger group. I was worried about students being on the ladders and it was harder to control larger groups of students. In a perfect world, it would have been great to have a sub for my classroom so that I could be outside all day and they could help facilitate class movement and set up.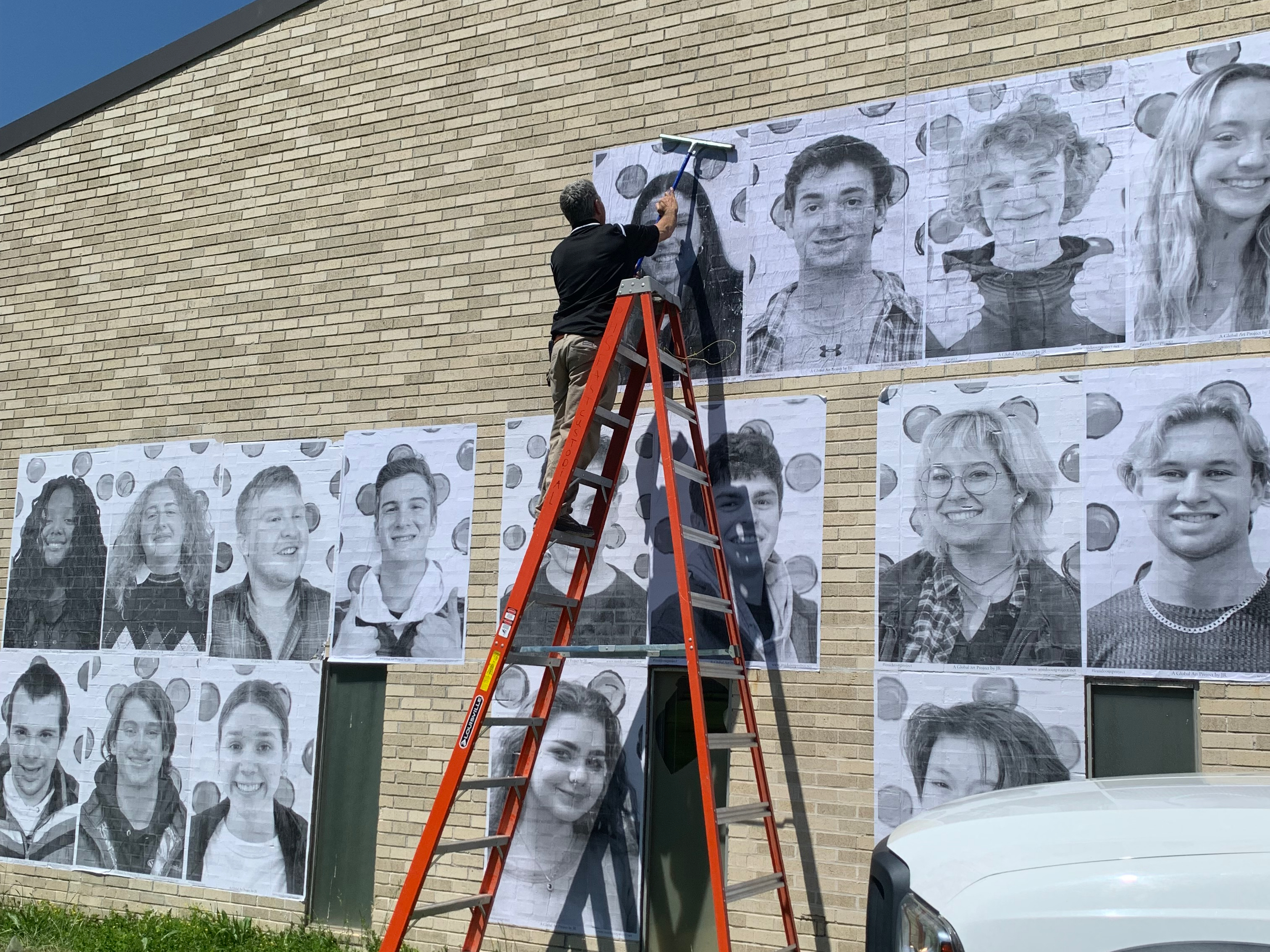 Be thankful: This was a huge, complicated endeavor. It is a lot of work. And it is totally worth all of the effort and energy required. I have talked to other educators who have had trouble finding permission for wall space and I am very grateful to be in a community so open to the concept and implementation - at our school level, at the District-level, and among our partners in Facilities. I heard much positive chatter from the Senior Class of 2022 during the installation week and afterward. I planned the installation of this highly visibly celebration of our community, which focused on our Seniors, to coincide with many graduation milestones, including prom and graduation. Inside Out was a special and memorable way to celebrate our students' diversity and individuality.

For more details and photos of our project please check out our completed Group Action Project!