In the summer of 2021, I was living in London and saw an exhibit featuring the work of JR. I was so inspired, I visited three times. That last visit, I noticed the information about the Inside Out Project and immediately knew this was something I wanted to share with the youth I work with in my community.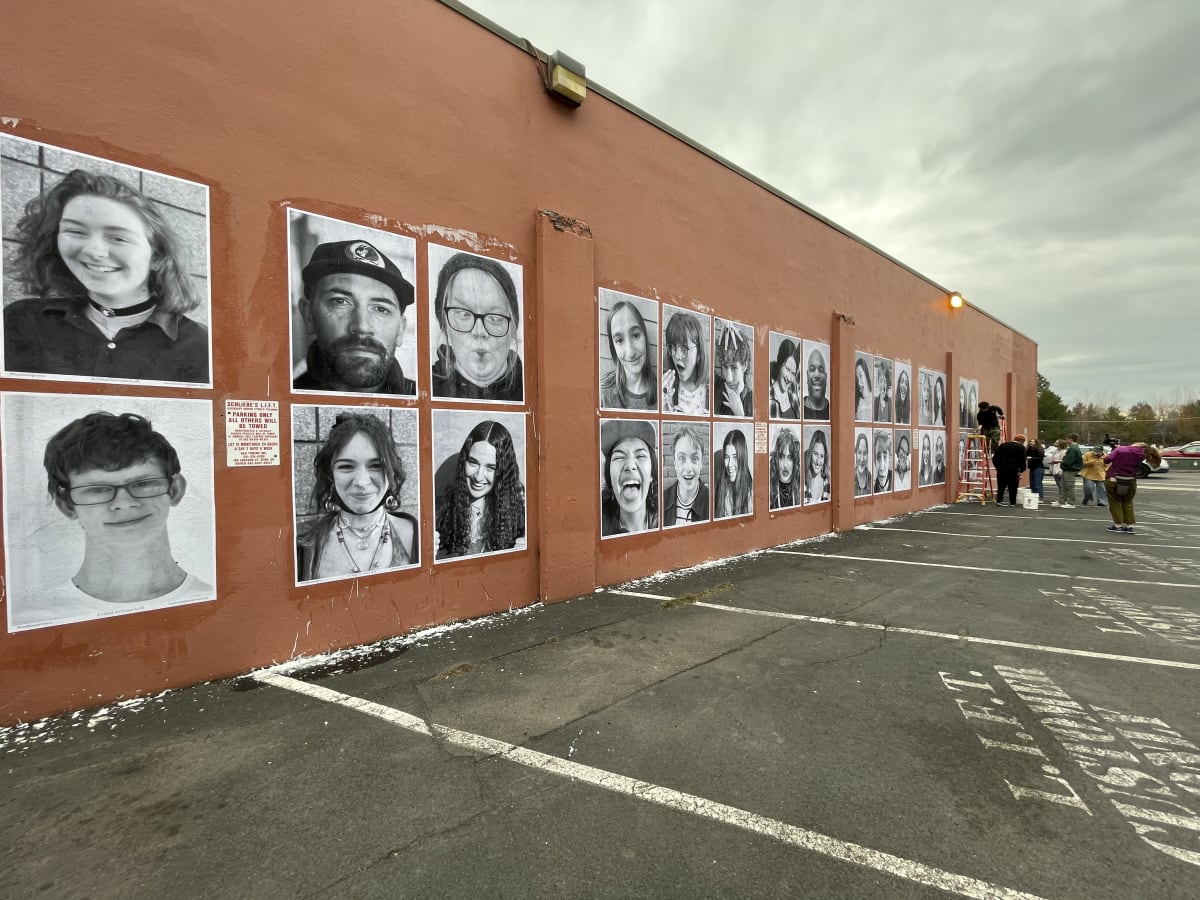 In the fall, I reached out to several teachers at local high schools to gage interest and build support for the project. I then began working with a couple of teachers from two different schools, each of whom lead social justice clubs. We shared the documentary and corresponding educational resources from Inside Out Project with the students involved. Then we provided them with journaling prompts to begin considering how they intersect with themselves and those in their community:
1) How do you identify yourself?
Share as many descriptors as possible: age, pronouns, ethnicity, heritage, personality traits, chosen labels like artist, dreamer, rebel, etc.
2) What social justice issues do you care deeply about?
Share as many issues as you want, include why you care about these issues, share any personal experiences you have with these issues.
3) How do you experience community?
Share what you consider your community to be: family, school, friends, Central Oregon, etc. and whether your community feels safe, inclusive, responsive, available, aware, socially- conscious, supportive, etc.
4) What do you wish your community knew about you and/or the social justice issues you care about?
Share whatever you would like your community to know about you: your dreams, your challenges, your frustrations, your hopes. Also share what you would like your community to know about the social justice issues you care about and how you feel it should address them.
5) Who do you feel needs to be "seen" by your community?
Share who you feel needs to be seen & celebrated by your community and why - this can be yourself or someone else. Someone (including yourself) who represents community to you, someone who creates community, supports community, etc.
Next, we had each school choose a time to take the portraits for our action.
We wanted to create a corresponding video for our action so that we could share the voices, along with the faces, of the youth with our community. We hired a local film production team to create a short video featuring some of the youth sharing what they'd written about in the prompts. The video also documents the installation of our 30 portraits.
Our action, Intersections, has been on public display for a month now. We looked for ways to share the experience and amplify the voices of the youth involved through public events, art walks, and on social media. 

The youth involved have already requested that we do it again next year and go bigger. Far too often young people do not get seen and heard in our community. These are the faces and voices of those who will inherit, reshape, reimagine, lead, and love our community into the future. This action honors them.