The first thought that came to mind when it pertained to the Inside Out Project being involved in BCAM's Senior Year for the class of 2023 was reflection. Seeing as though I am a new team member to this family, the idea of thinking back to 4 years of high school was something that I could directly relate to as a former student of the NYC Public School System. As a person now working in a building of education, I bore witness to students who were fully engaged in the idea of being a part of a lasting image to be hung up along the side of the school building commemorating their Senior Year.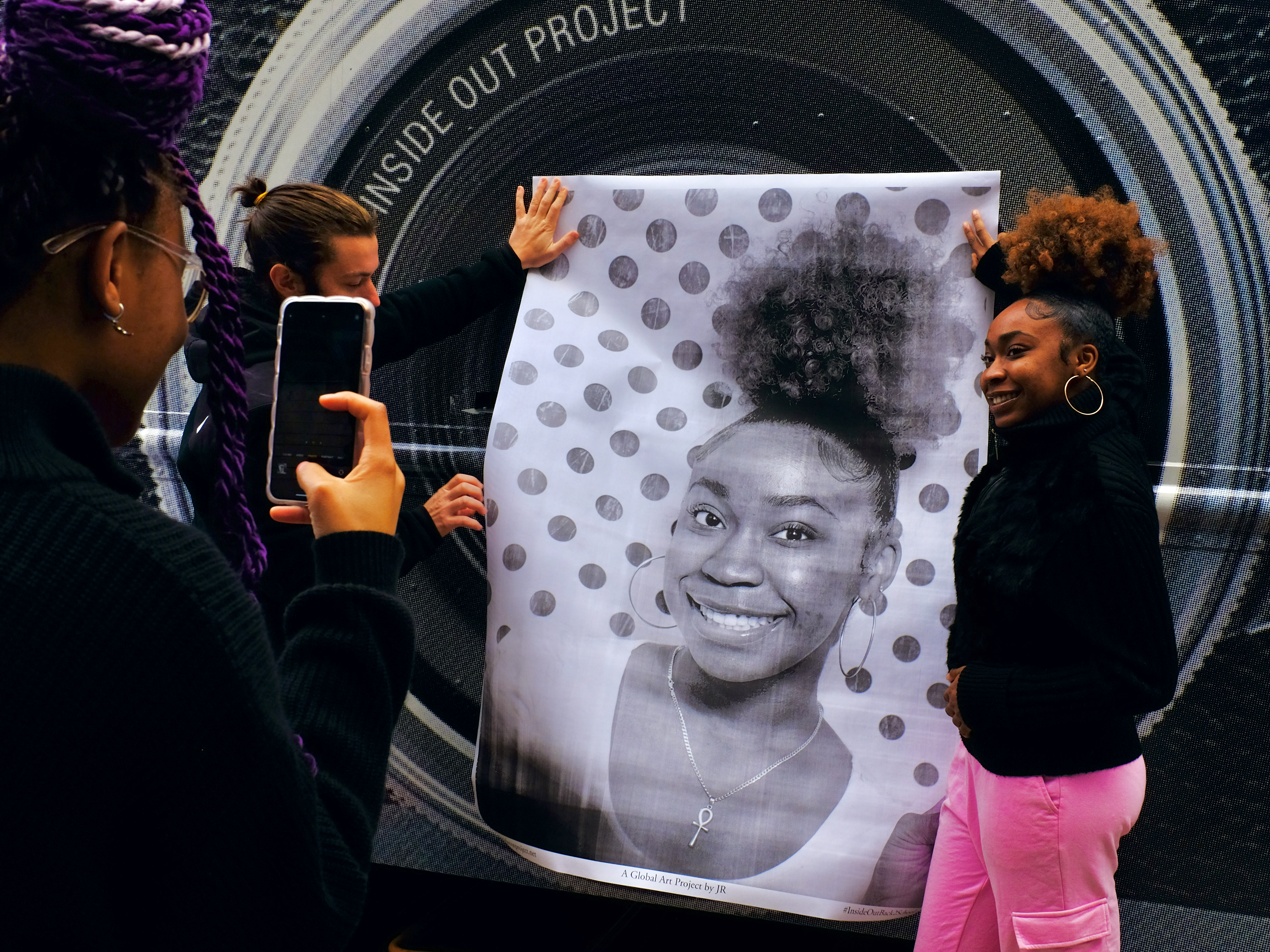 Student posing next to her portrait.
The thing that I appreciated the most was that even the students that were hesitant to have their image blown up for the community at large to see, once they felt the encouragement of their fellow classmates and school staff members, I saw their energy pick up and the excitement once their image began to print made it so that it was worth the emailing and scheduling and rescheduling that was done to ensure that they got the most out of the experience.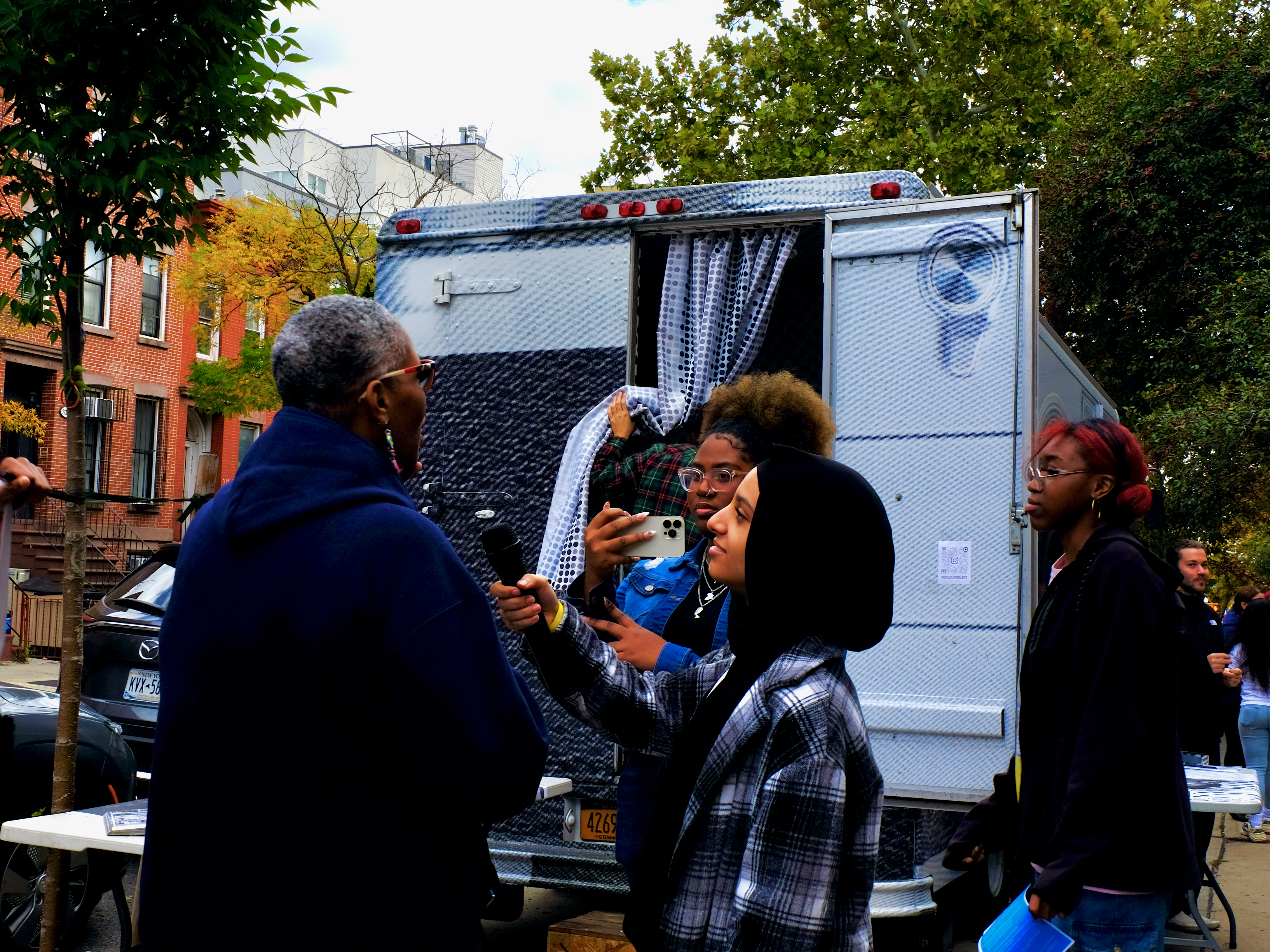 Student participant interviewing her teacher during the Photobooth Activation.
I was thoroughly impressed with one of the students that essentially MC'd the whole event, Miriam Ali, and her ability to create an atmosphere that welcomed people to speak about the whole experience. Some of the interview questions made us laugh, some made us think, a lot of them made us feel but all of the answers made us appreciate the moment we were having as a school community.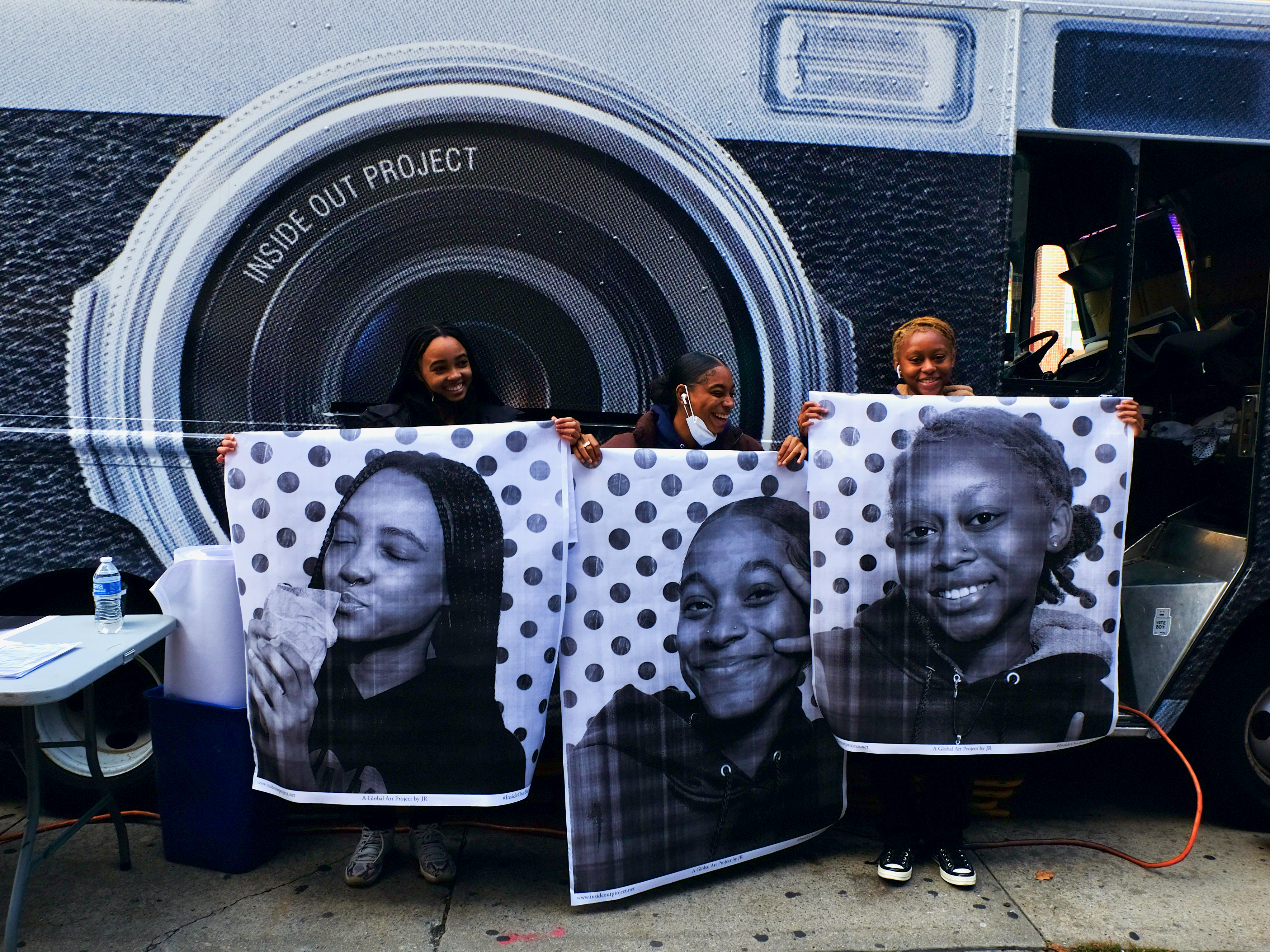 Students posing with their larger-than-life-sized portraits.
Our Back 2 School Photobooth was a success due to all of the members of the Inside Out Project and our school community as a whole. We cannot thank you enough and we cannot wait to see you guys again hopefully next September.

Thank you to all,
The BCAM Fam