The Education Action Leader, a teacher at the Jersey City Arts Program, had his first call with the Inside Out Team and put his students right to work. The high schoolers thought up various themes for their Action, developing different messages as their narrowed down the selection. They then invited the Inside Out Project to conduct a workshop in their classroom.
During our workshop, the students expressed the positive impacts that the process had already had on their group, such as the connections they created between each other. They also explained the power that art holds as a tool for change, how it creates human connection and form bridges.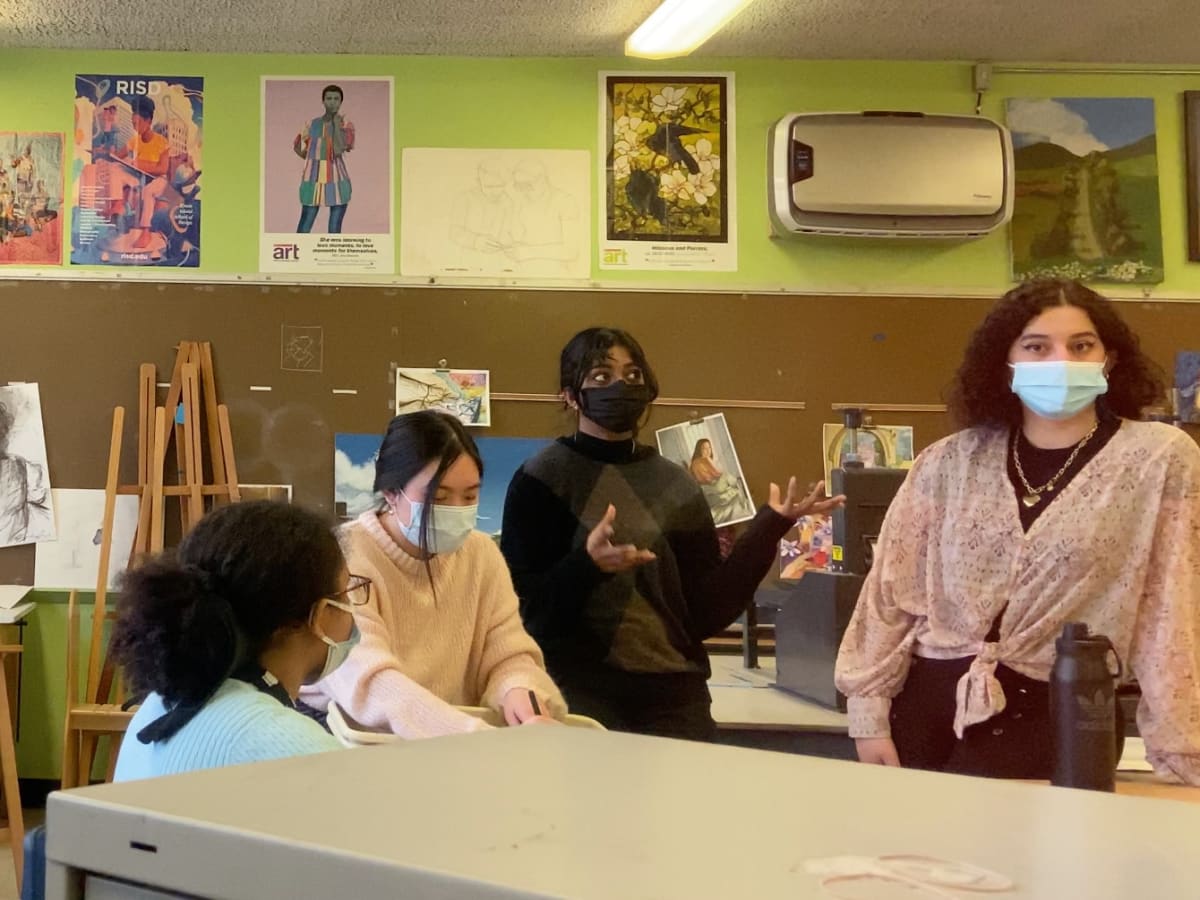 Art has the power of making people feel less lonely by showing them that others might be going through similar situations.
The students finally settled on a message that advocated for "making assistance for mental health more readily available and affordable, destigmatizing the action of seeking help for mental health, valuing mental health over productivity, and prioritizing self care." They took their own portraits and pasted them in a central location of Jersey City.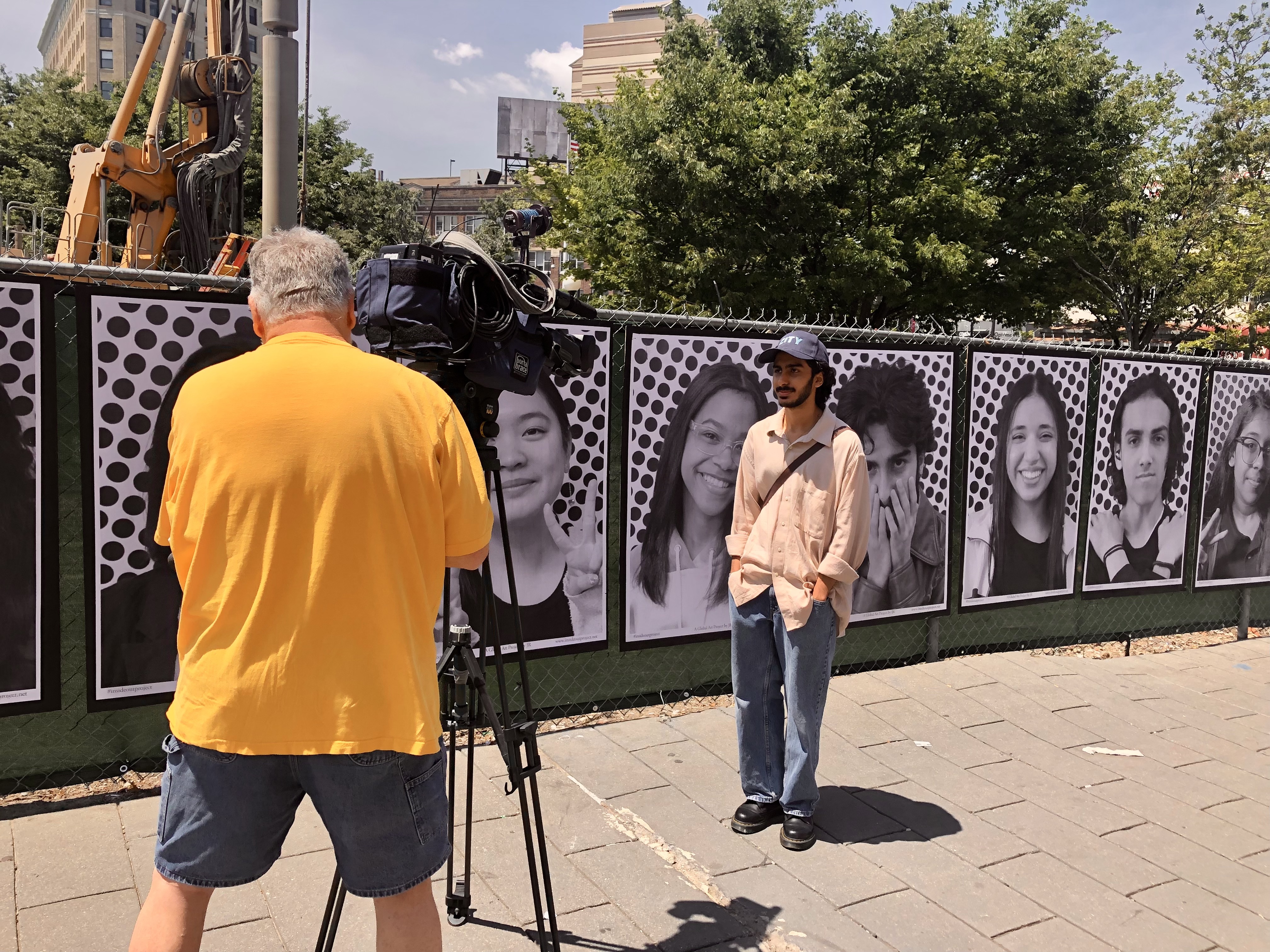 Student being interviewed during the Action pasting.
Scholastic Kids Press reporter Mujtaba Raja visited the Jersey City students while they installed their Action. He interviewed the young artists about the reasoning behind their message and their hopes for the installation. Check out his great piece here!