STAR Academy was thrilled to bring Inside Out to our school community. STAR stands for Students Taking Active Roles. We are a beautiful, small, inclusive, and diverse school community where all students' strengths are valued so that they can think critically and work towards becoming engaged change-makers and advocates for social justice. We are pasting portraits of our students, from 3K to 5th grade, in celebration of our mission and our commitment to culturally responsive and anti-racist curriculum, practices, and ways of being.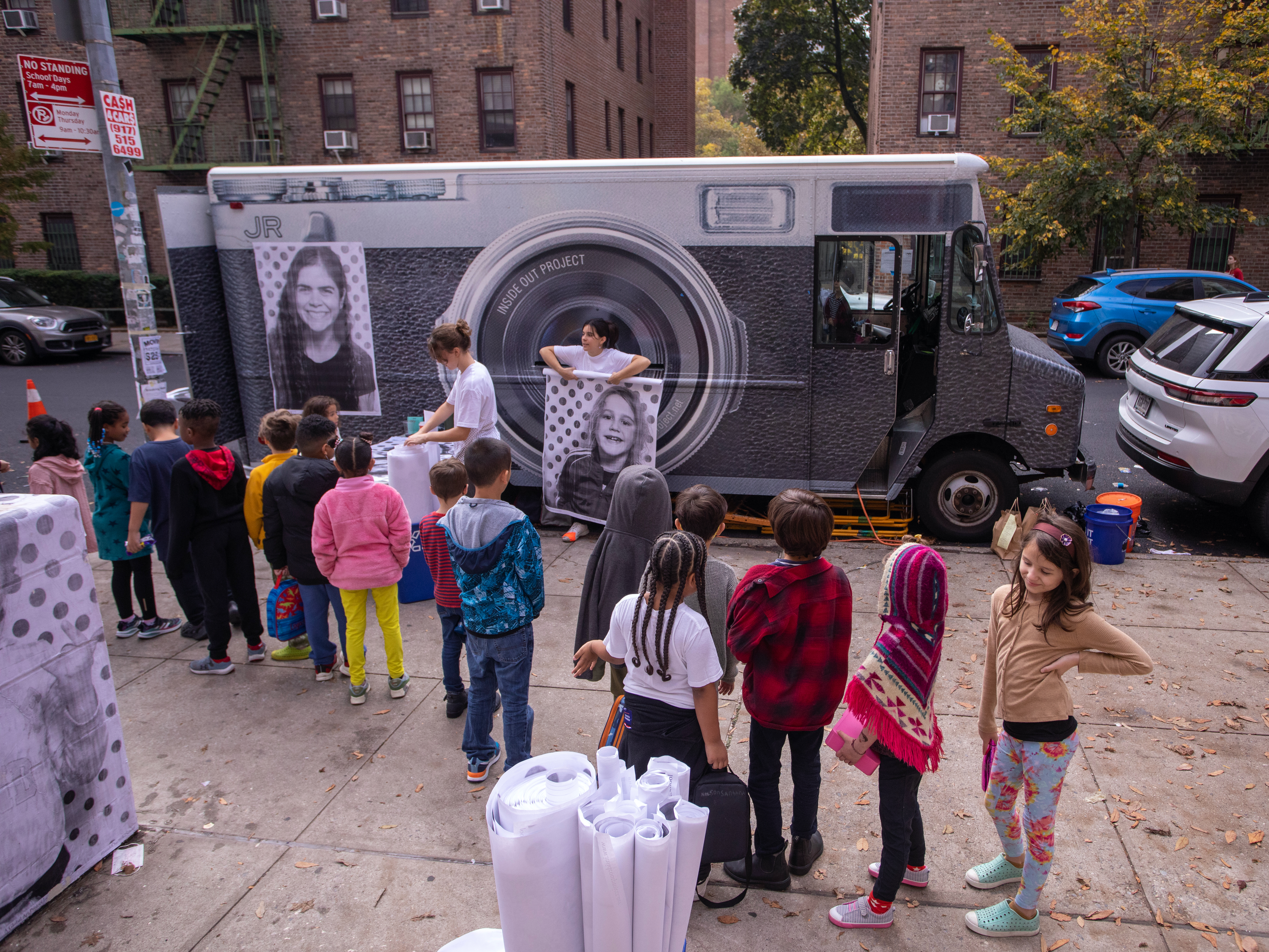 Students lined up to take their portait in our Photobooth.
After a challenging few years with Covid causing massive loss and disruption and racial injustice around the world, we were excited to come together to create something beautiful to share with our community and bring joy to those walking by. We introduced the project to our staff and families through our school social media app and the permission slips came flooding in. Inside Out staff led workshops with our 4th and 5th grades to talk about the power of public art and discuss what this project meant to them.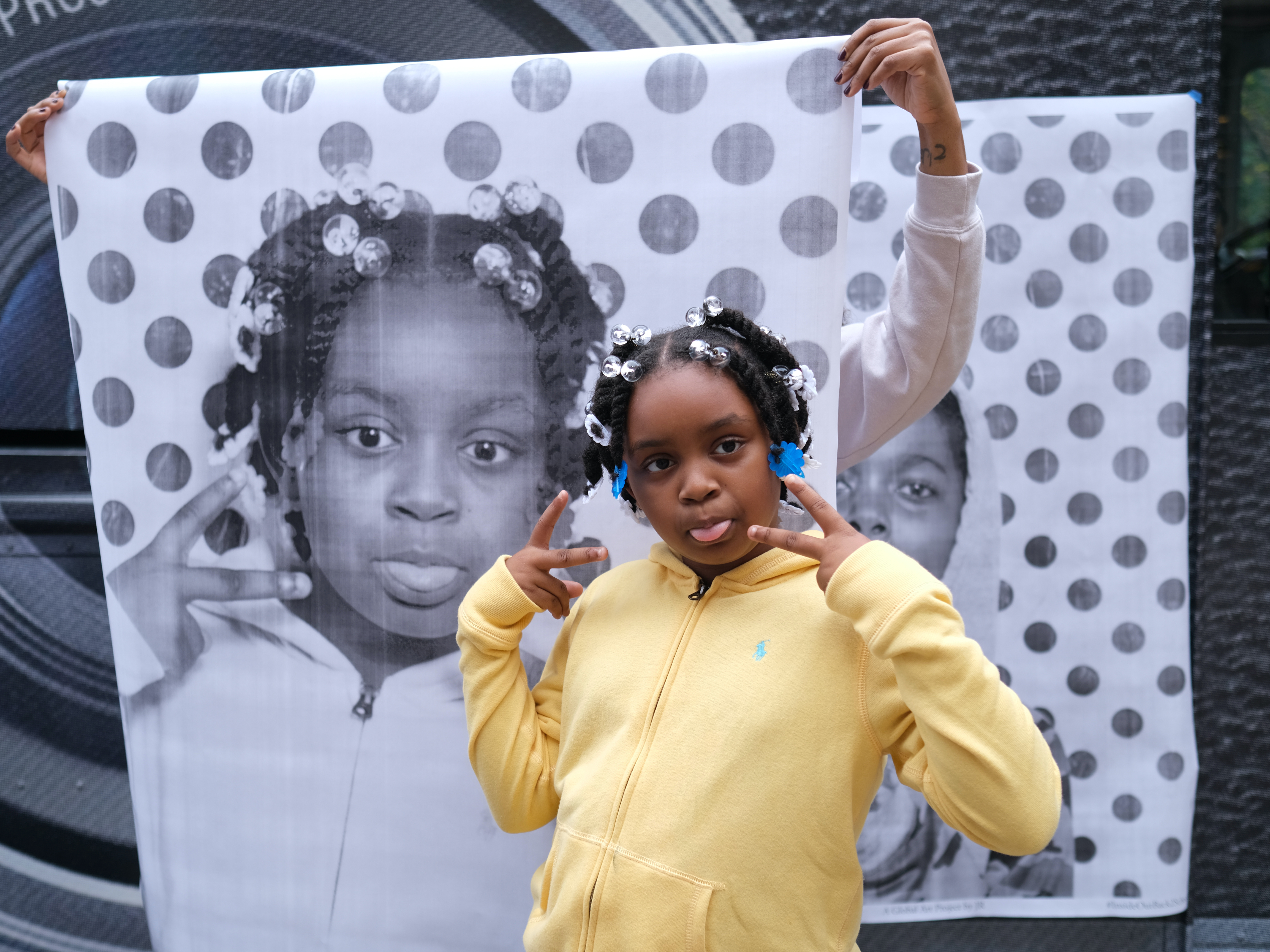 Student posing with her larger-than-life-size poster.
On the day of the art installation, there was a buzz in the air and students saw the Inside Out photography truck parked outside as they arrived for school. Each class came out and students were encouraged to make facial expressions that represented a message that they wanted to send. This is where our personalities began to shine: from serious, to imitating favorite memes, to silly faces, and just heartfelt portraits. Children cheered as they saw their photographs come out the side of the truck and were excited to see the faces made by their classmates! We had a small crew of volunteers who helped paste up some of the portraits throughout the day.
Students observing the pasting at their school after dismissal.
The next morning during arrival was THE BEST! Seeing students and families run down the sidewalk trying to find their child's portrait, pointing to a friend or staff members, or just walking down slowly to take in each photograph was powerful. We still had many posters to hang so we organized another group of volunteers to put up more photos the next week. The photos were able to extend into the playground space, our back courtyard, and the front of our school. It has been two weeks and the photos still proudly are displayed. Many of our students had a chance to reflect on the experience using the Inside Out reflection form. Those forms showed how impactful the experience was for our students.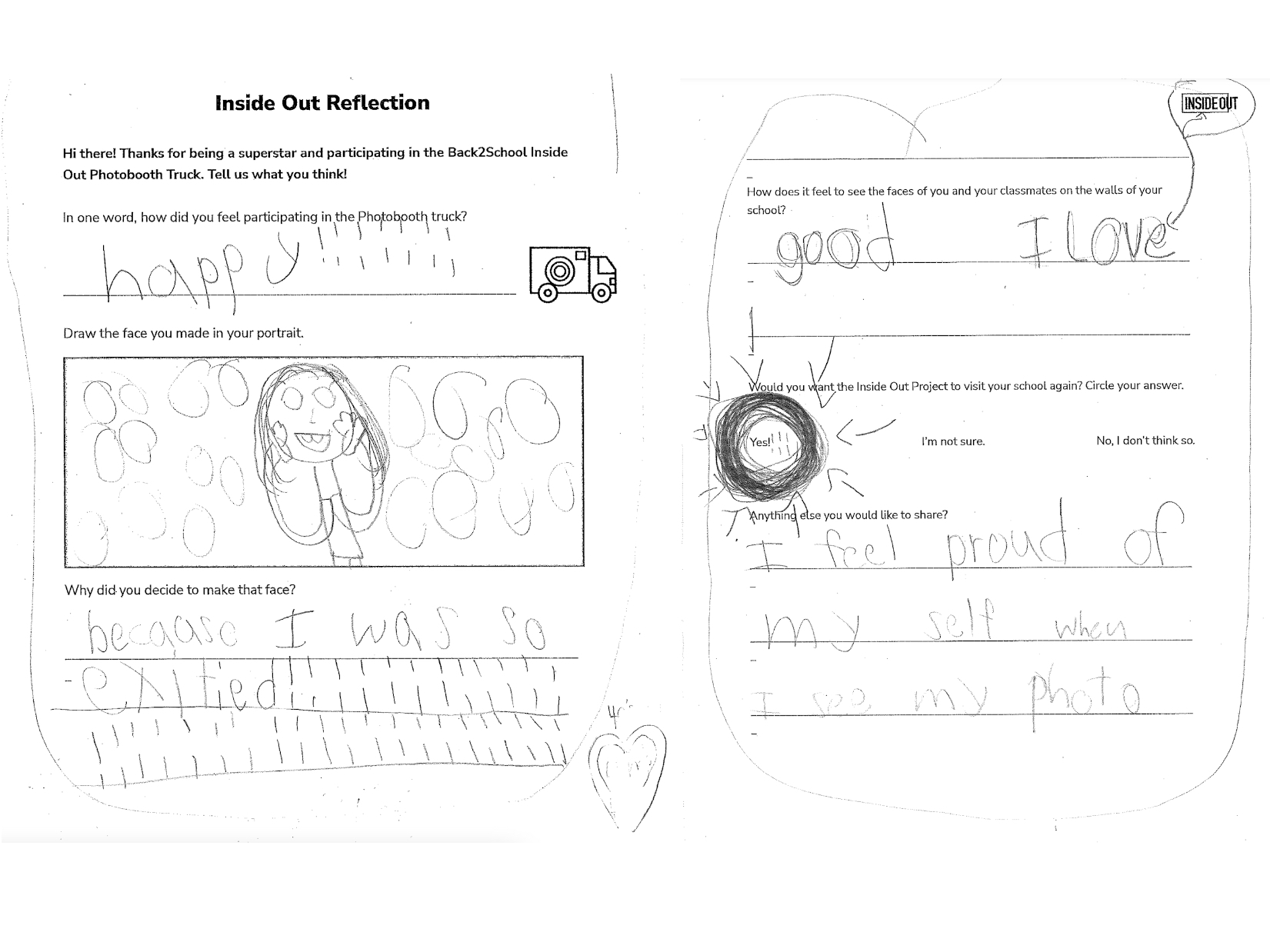 Inside Out was a great opportunity to bring our community together, allow students to take active roles, and share our message with the world!
Click here to see all the portraits from this Action. Scroll down to see more highlights!
Students lined up to see their poster.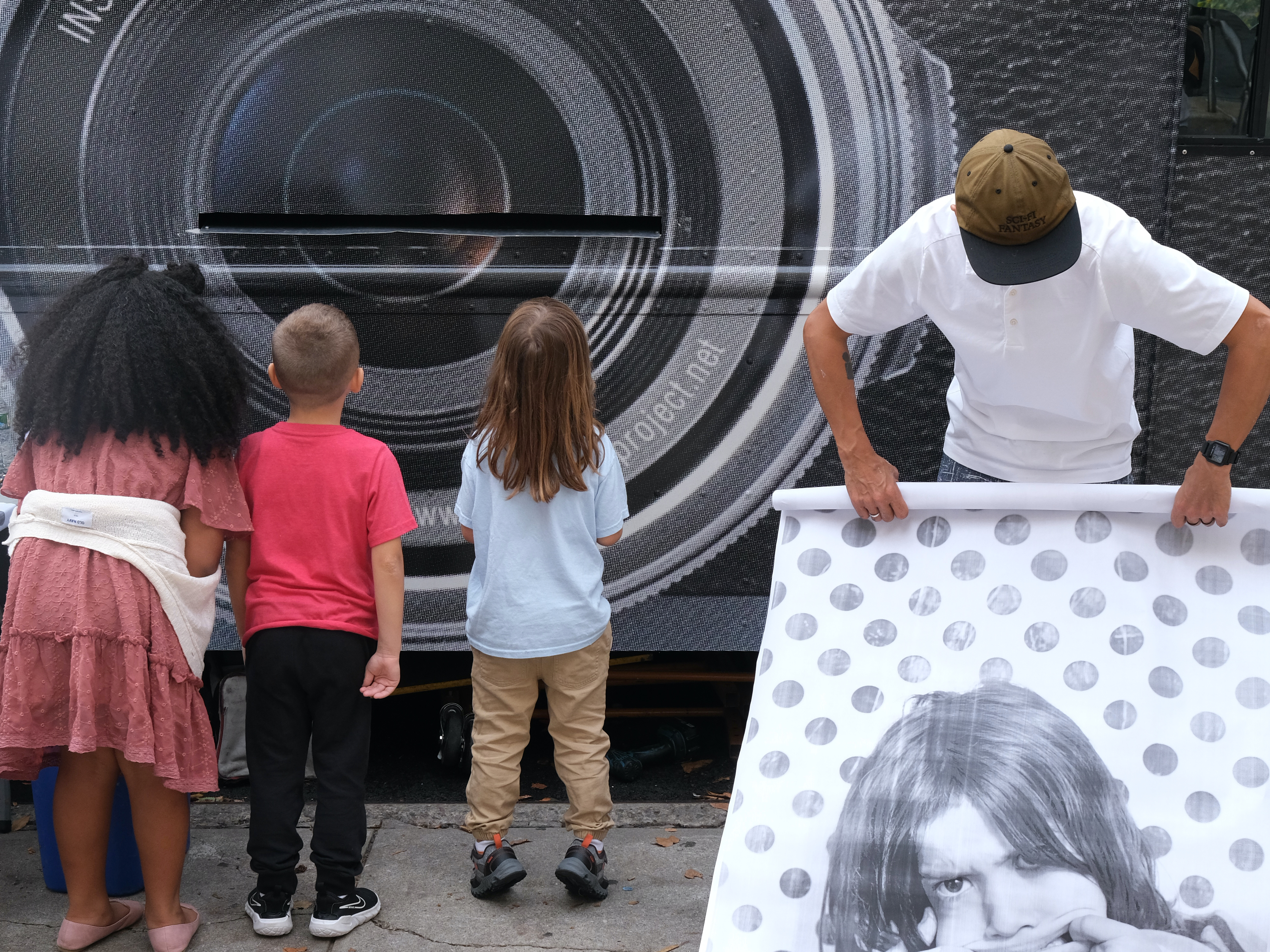 Students taking a peek inside our Photobooth truck.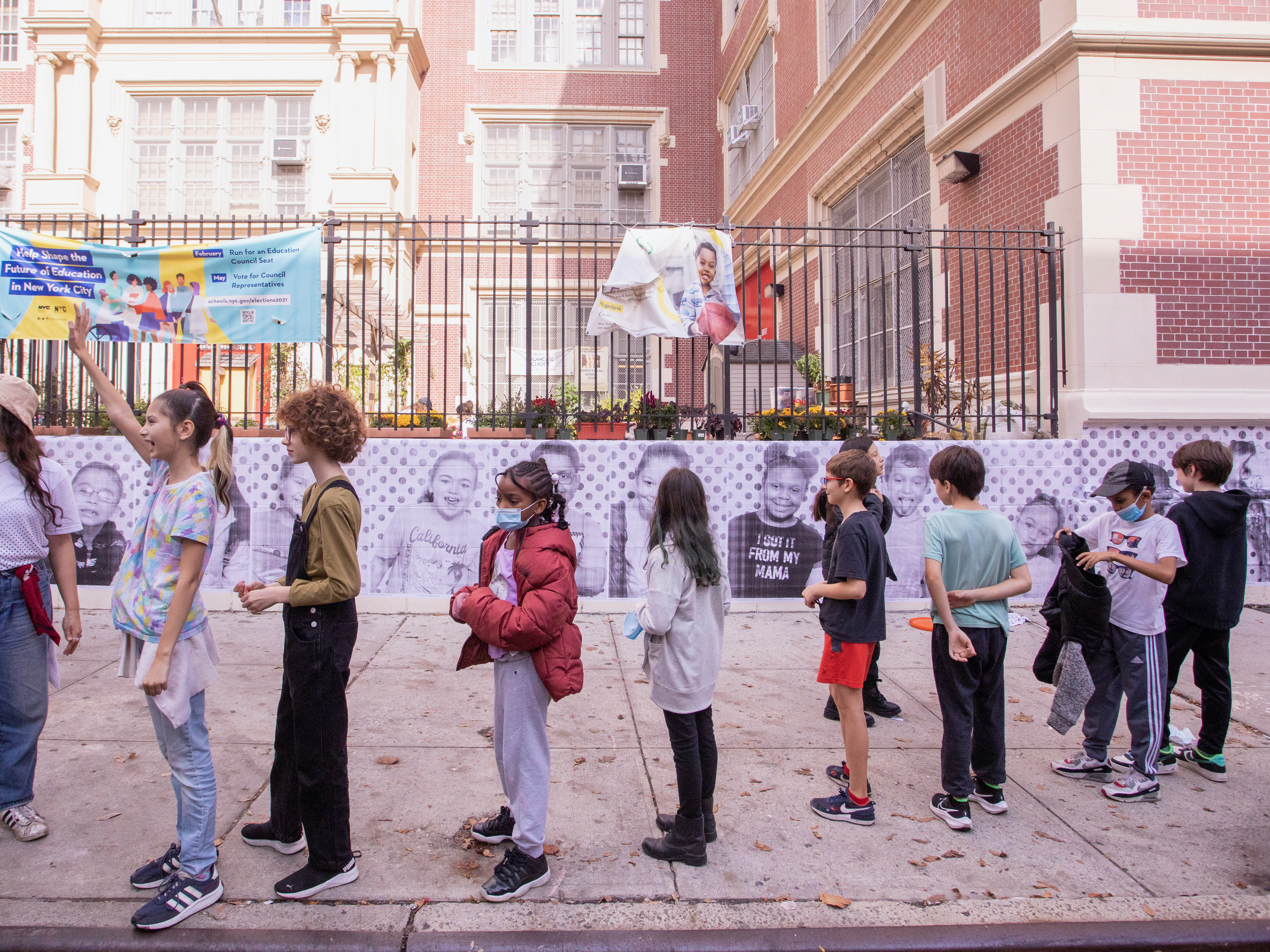 Students standing in front of their school.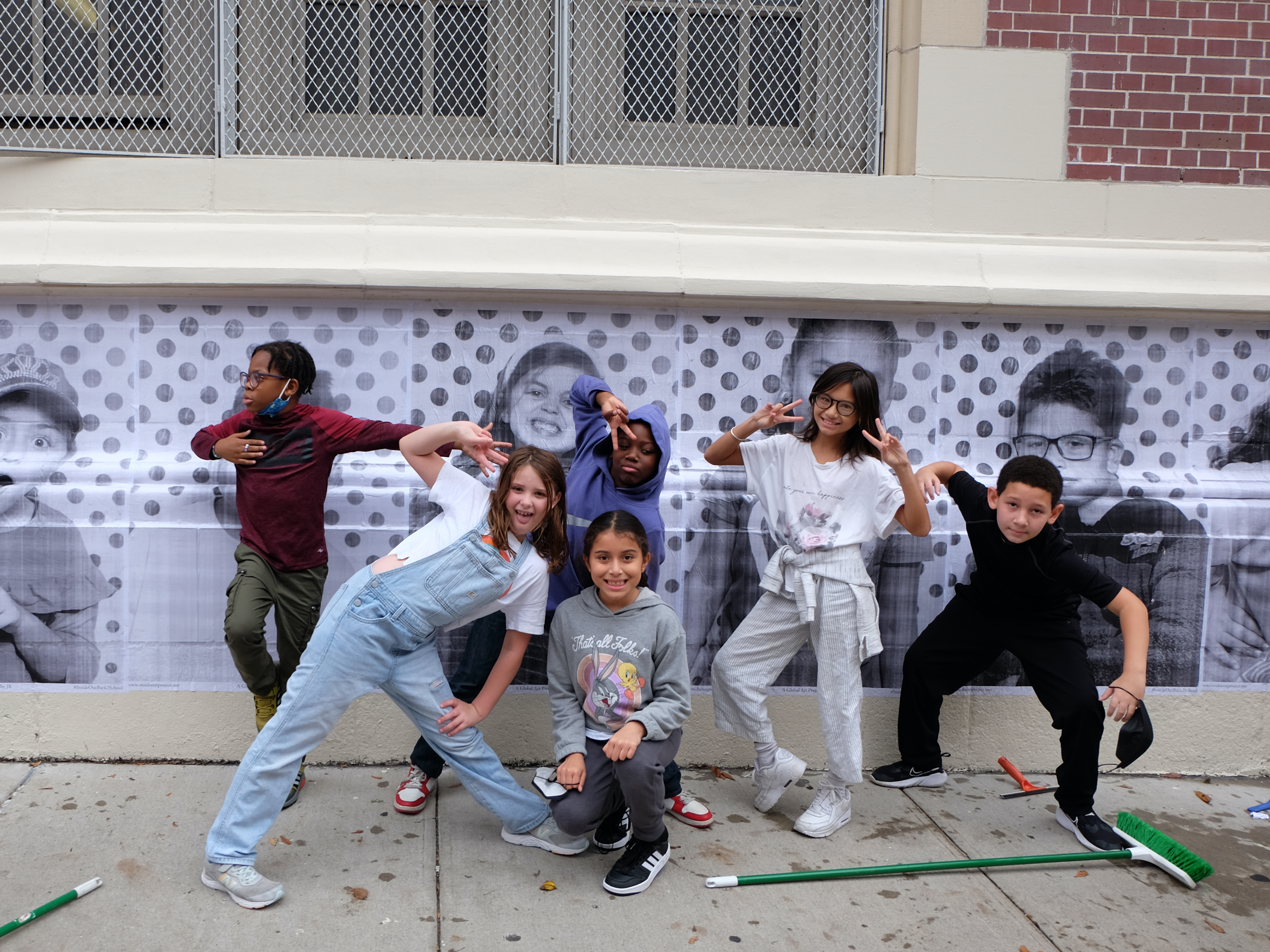 Participants posing in front of their pasting.