Art is a hidden power that isn't often spoken about. With portraits as big as us, we came together as a community with many different emotions and contributed to the Inside Out Project. We were filled with excitement, laughter, some nervousness, and portrayed our home with different individualities to the outside world. Within everyone's differences we learn that we are not so different after all. We learn that it's okay to ask for help and to lean on each other. We realize that JKO High School is as strong as the glue that we use to put the portraits up and that we will remain standing when life throws us challenges.
- Ashley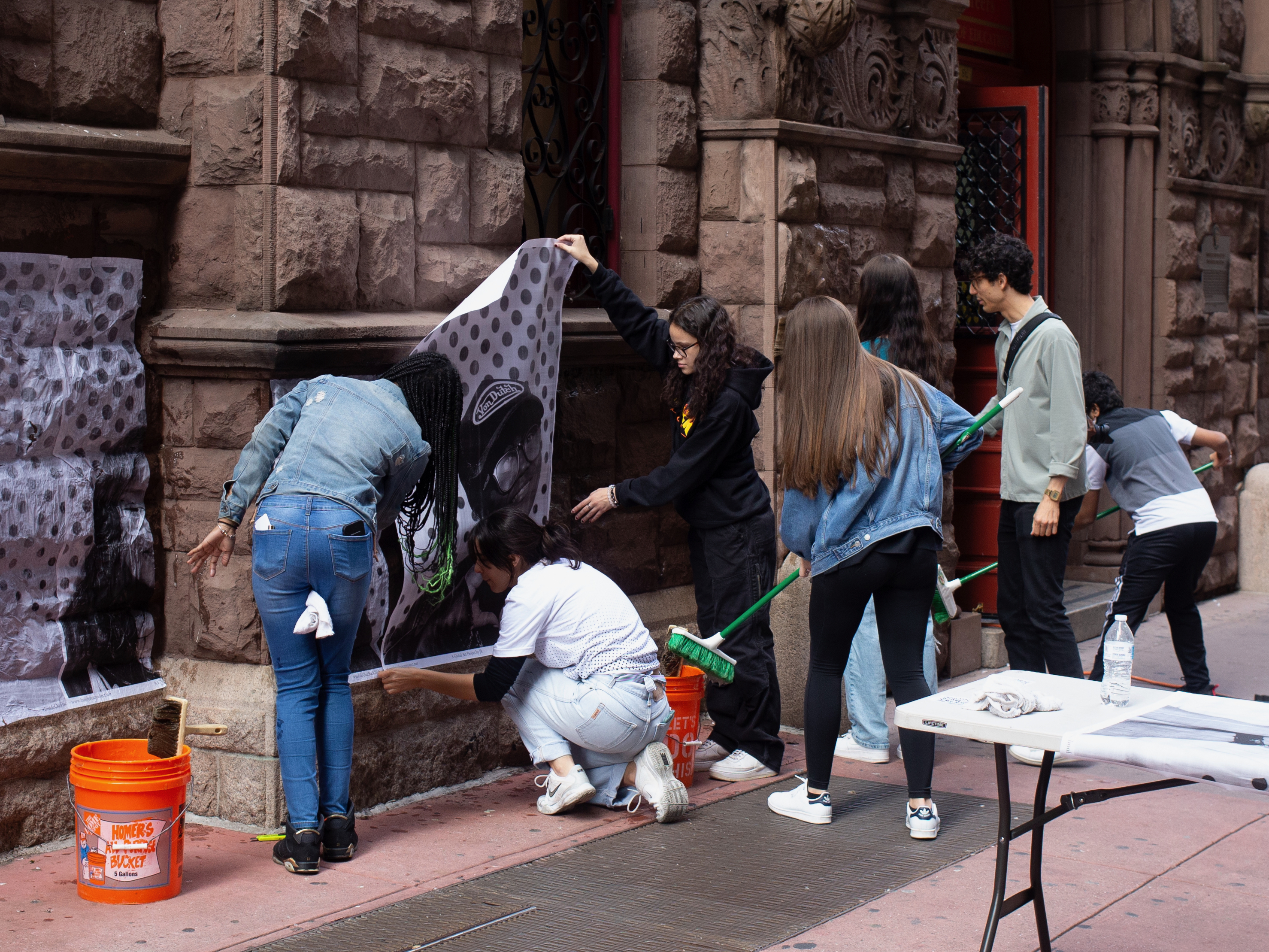 Students pasting their posters in front of their school.
We participated in the Inside Out Project because we wanted to reach out to our school to show that we like to be united, include, and represent everyone in our school community. We hoped that by sending our message through participating in the Inside Out Project we could make everyone feel proud of who they are representing in our school. This action allowed us to express our feelings through photos. It created a new way of communicating. Being able to work together in pasting the photos up, watching others, and interviewing each other was a very fun experience.
- Cristal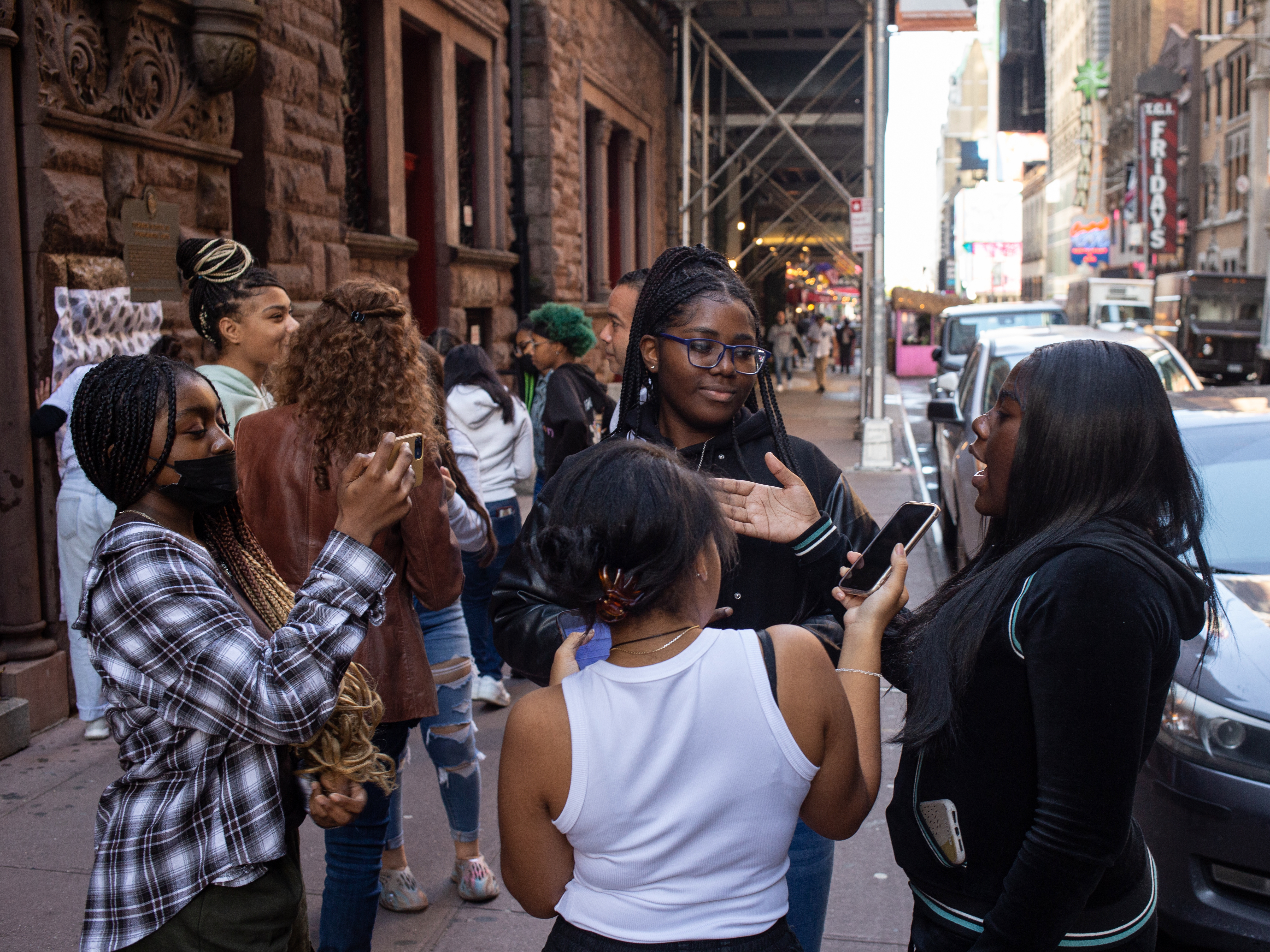 Participants interviewing each other during the Photobooth Activation.
We wanted to share our message to the world about what our school represents to us. It is a place for us to be ourselves and feel free to express ourselves in any way we can; by the way we dress, act, or speak. By capturing this picture of us expressing ourselves, people can see us as happy students around our school. I was excited to help and see what every one of my fellow classmates did with their photos. I think that they came out great and I'm thrilled that our pictures are still up on our school to this day even with the weather changes. We hope people see that our school is united, diverse, fun, full of many great people, and most importantly that we create what our school is and means to us.
- Keiara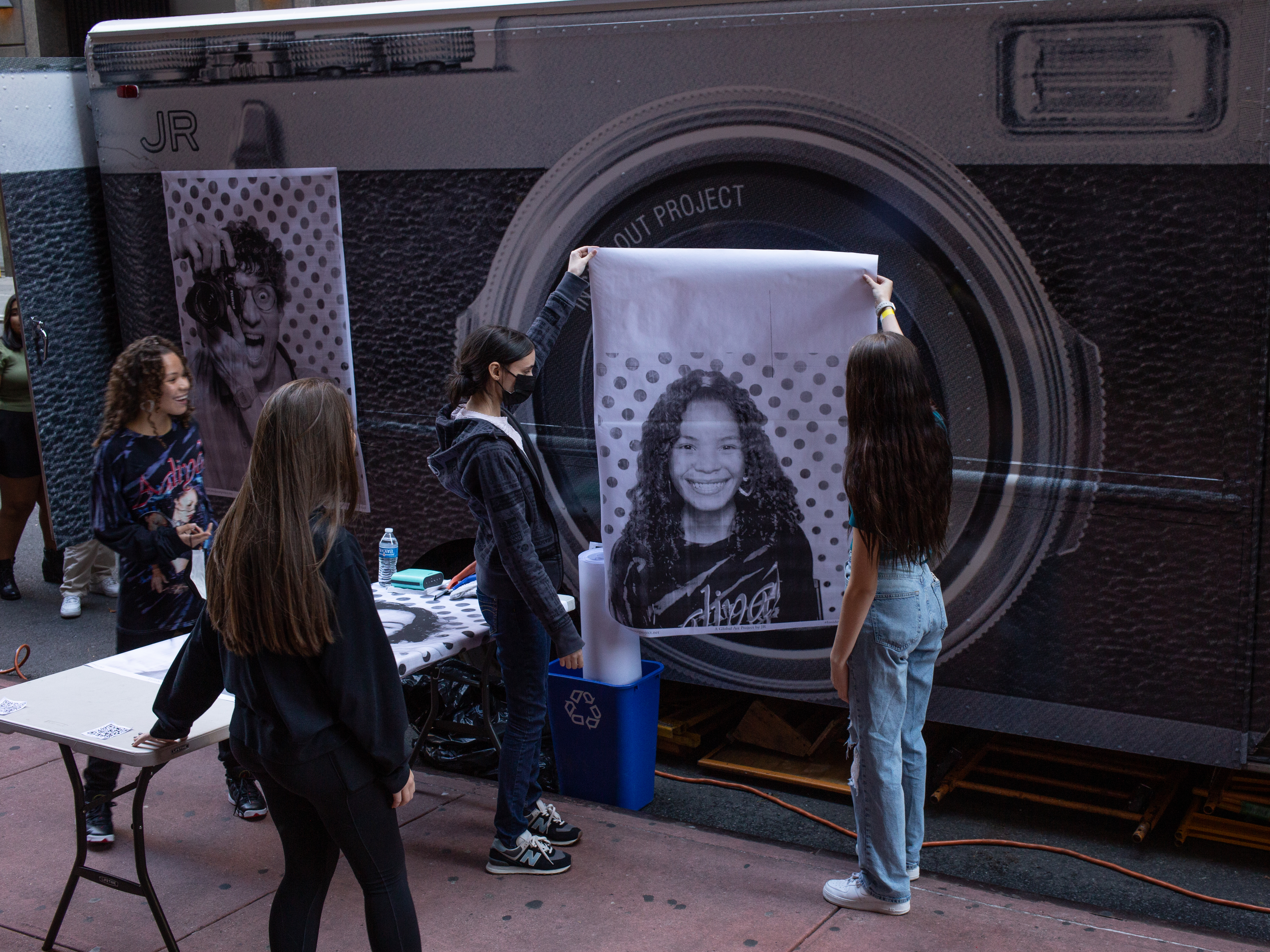 Students reacting to their larger-than-life-sized portraits.
We participated in this project to share a message with the world through faces. … We hope that people who see our portraits see that we are all human, beautiful human beings. Overall, this was a pleasant experience to say the least.
- Prem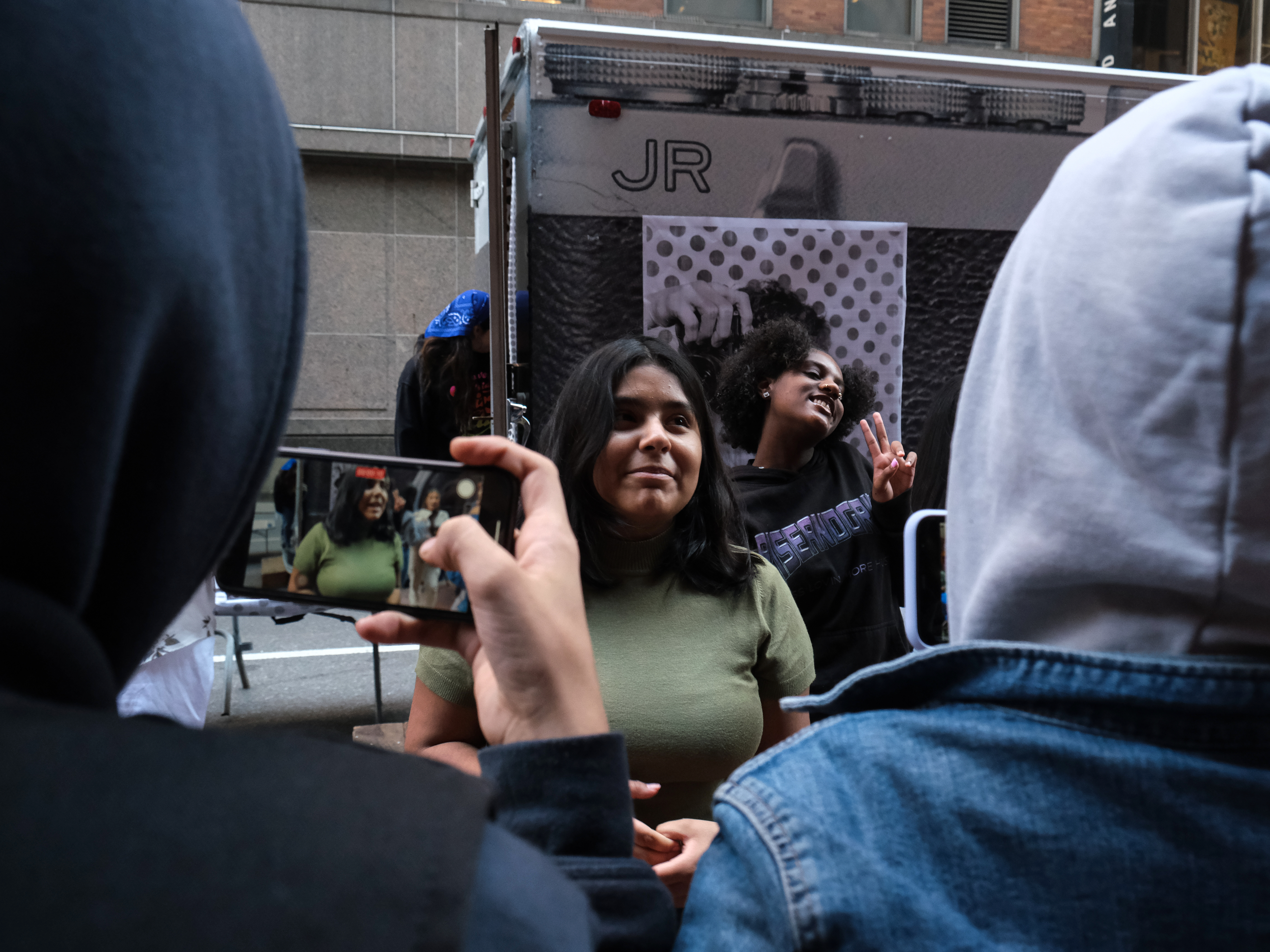 Students document participants' reactions to their portraits.
"It felt amazing! Everyone kept busy with different roles that all contributed to one goal."
"Our school is a collective. It took a lot of hands to make this such an incredible day."
Our Team created a student survey to gather reflections and feedback directly from students. We gathered 74 responses from students at Jackie Kennedy who shared their experiences after participating in the project and how it made them feel.
When reflecting on their Action, students said that they felt like they were "part of a community," "hit a milestone," and that they were "contributing to a project with a powerful message behind it."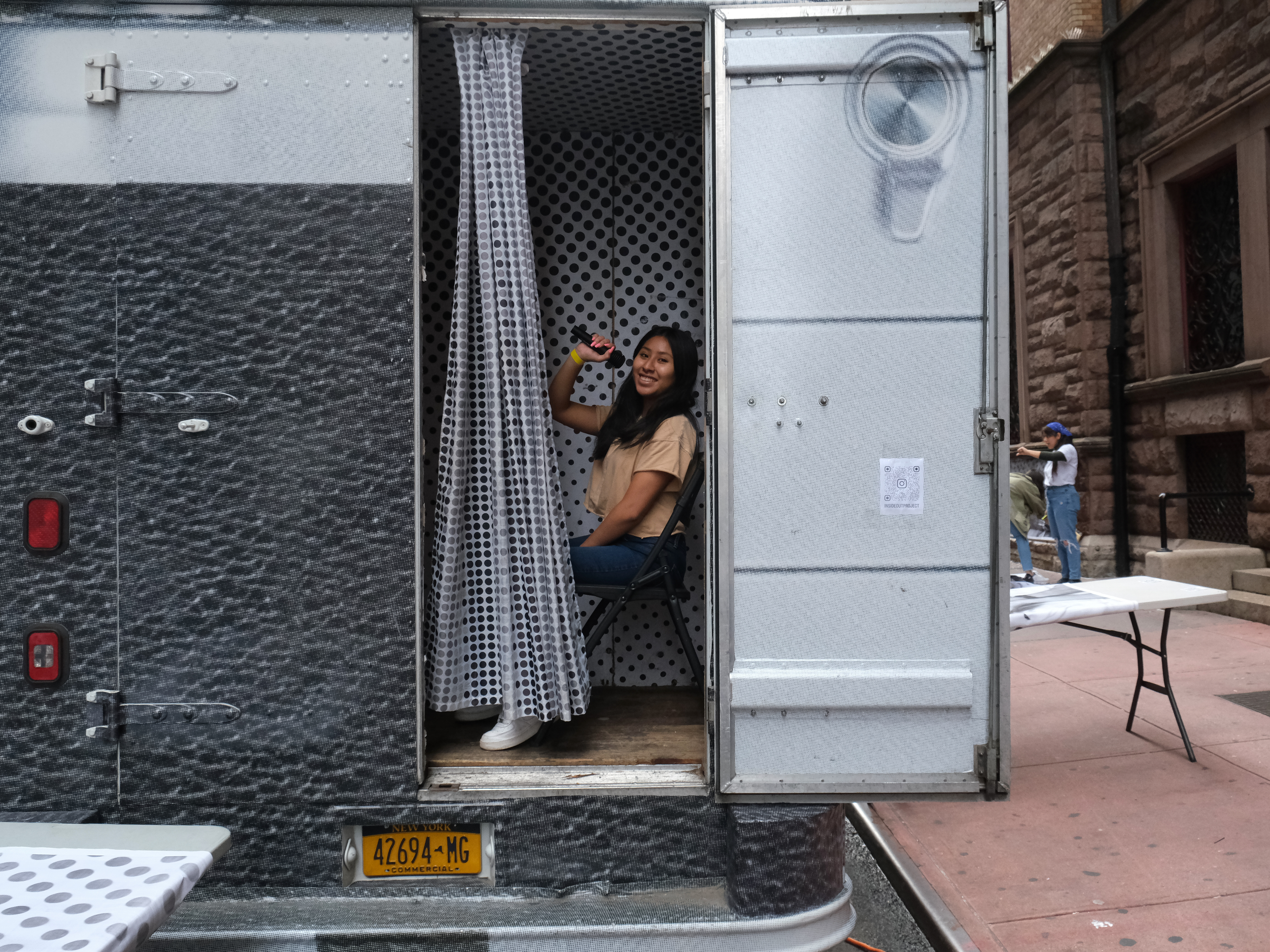 Student practicing her pose for her portrait!
Students at Jacqueline Kennedy Onassis High School dove straight into their Action, pasting portraits on an outer wall and an inner courtyard. They used squeegees and made glue, helping out at the Photobooth truck from start to end. All students involved participated in some way: from making glue, pasting portraits, interviewing each other, completing our survey, and even creating TikTok videos!
Click here to see all the portraits from this Action. Scroll down to see more highlights!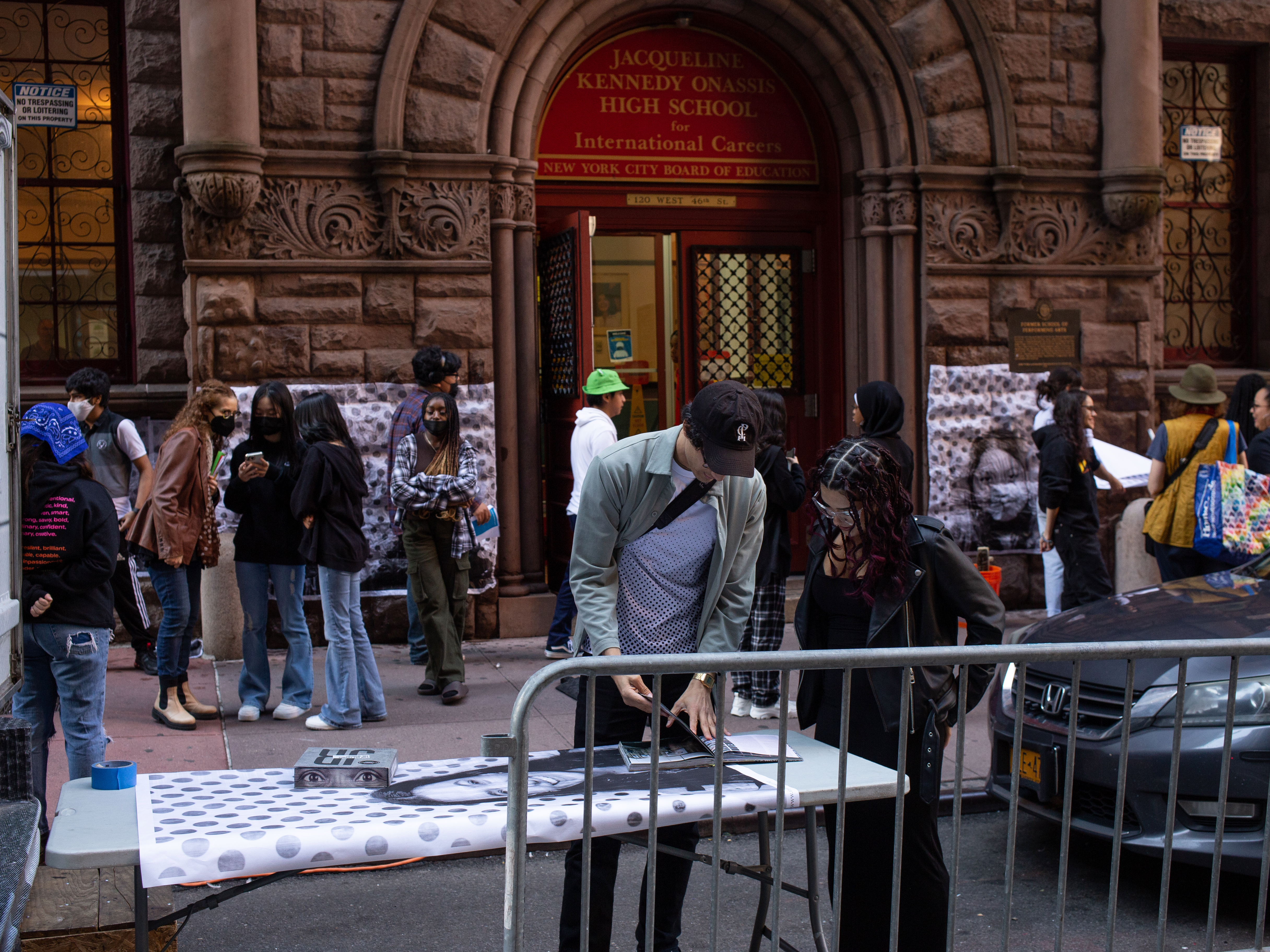 Students socializing outside of their freshly-pasted school.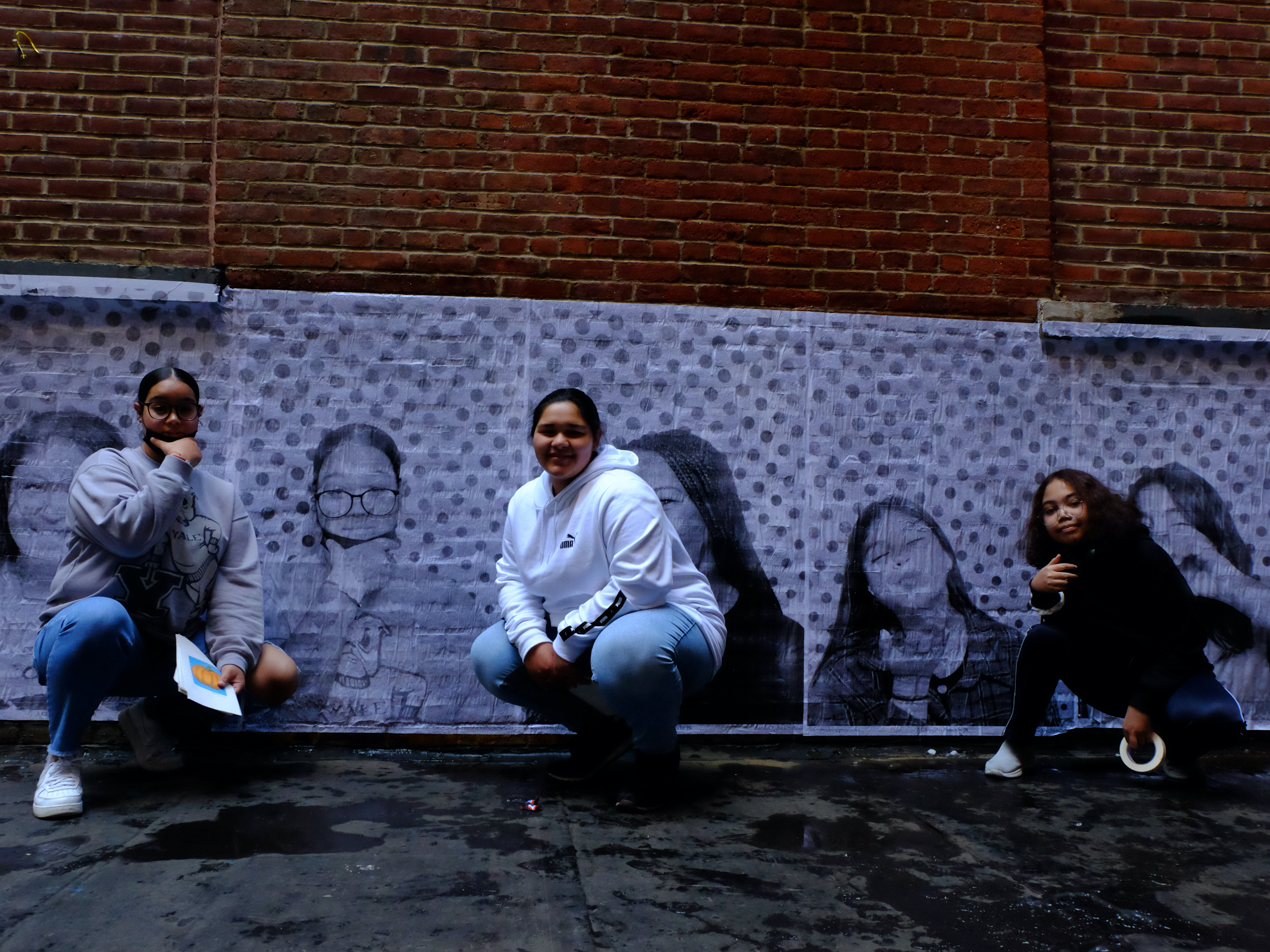 Students posing next to their pasted portraits.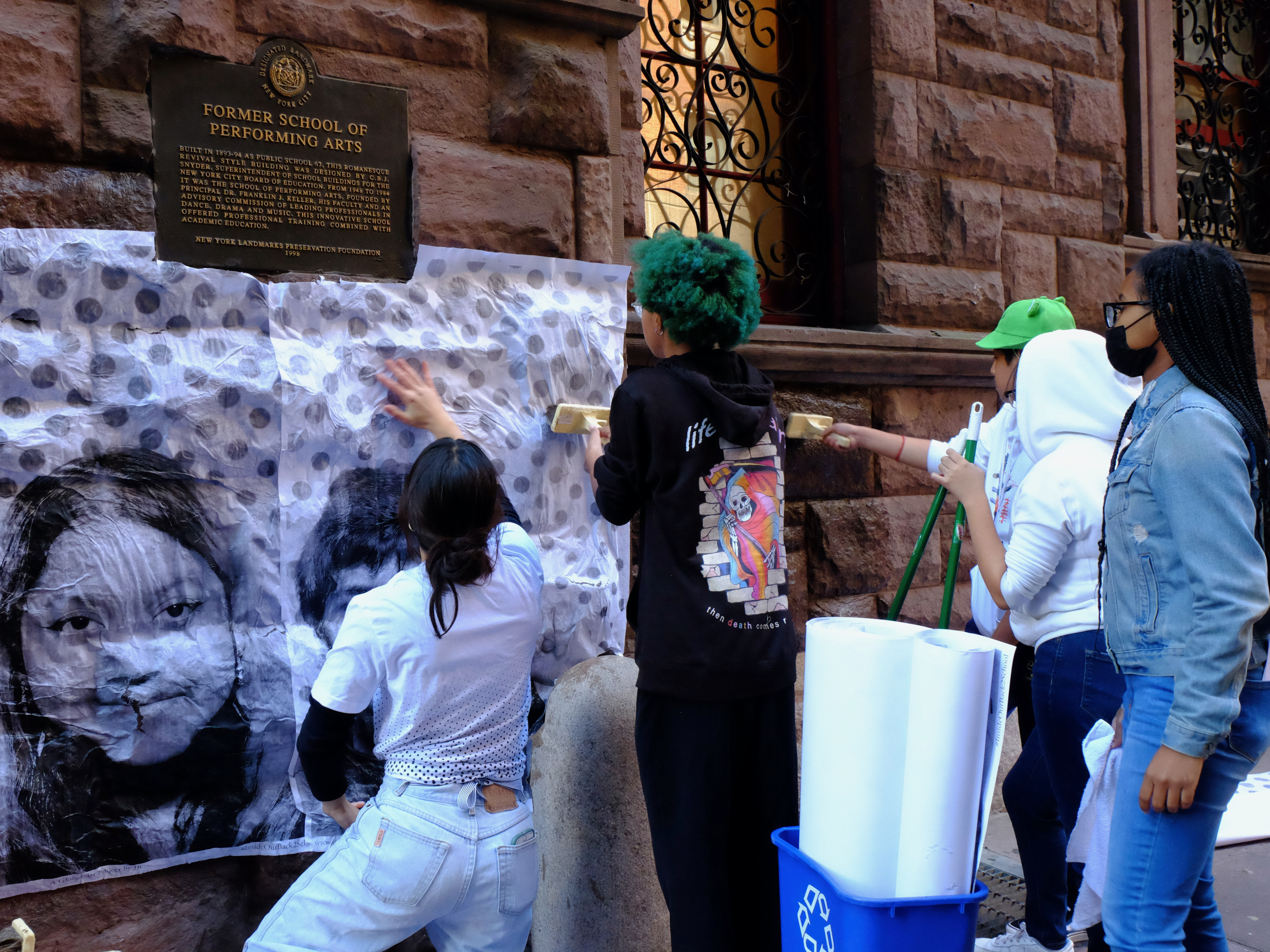 All hands on deck to finish the pasting!